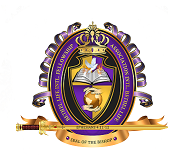 <!xml:namespace prefix = st1 ns = "urn:schemas-microsoft-com:office:smarttags" /><!xml:namespace prefix = st1 /><!xml:namespace prefix = "st1" /><!xml:namespace prefix = "st1" /><!xml:namespace prefix = "st1" /><!xml:namespace prefix = "st1" /><!xml:namespace prefix = "st1" />Bethel Life International Fellowship ®
<!xml:namespace prefix = o ns = "urn:schemas-microsoft-com:office:office" /><!xml:namespace prefix = o /><!xml:namespace prefix = "o" /><!xml:namespace prefix = "o" /><!xml:namespace prefix = "o" /><!xml:namespace prefix = "o" /><!xml:namespace prefix = "o" />
Bishop David R. Harewood, <!xml:namespace prefix = st2 ns = "urn:schemas:contacts" /><!xml:namespace prefix = st2 /><!xml:namespace prefix = "st2" /><!xml:namespace prefix = "st2" /><!xml:namespace prefix = "st2" /><!xml:namespace prefix = "st2" /><!xml:namespace prefix = "st2" />D. D., Presiding Bishop
Bishop Melveeta A. Grooms-Harewood, D.D., Second Presiding Bishop
Who are we?
Bethel Life International Fellowship has been called by God to facilitate the Body of Christ coming together in the unity of the faith. We are also a family of ministers dedicated to carrying out the Great Commission. We will accomplish our vision through teaching, preaching, evangelism, and making disciples and leaders within all nations as mandated by the Lord Jesus Christ.
What is the BLIF Vision?
We are Apostolic Pentecostal in doctrine. We aspire to have a loving, compassionate, family of ministers and members who will encourage each other in the steps of Christ and the Apostles; to teach men and women the work of the ministry in their respective callings that in turn they will be fully equipped for the ministry and great end-time revival; to proclaim the Gospel of Jesus Christ. We will be based solely on the infallible and all authoritative Word of God to the whole world and carry on the great task of global EVANGELISM AND DISCIPLESHIP. We will be training, teaching and developing leaders to raise up local churches where they are planted.
How Can BLIF Help Me?
1) Support
· Prayer contact – via monthly conference calls
· Teaching Tools
· Diagnostics
· Clergy Development
· Information Sharing
· Conflict Resolution Strategies
· Church Revitalization
· Serve in an Advisory capacity when needed in problematic situations
2) Church Development
· Assist in structuring your ministry in order to match your present vision
· Provide strategies for effective ministry
3) Spiritual Development
· Training from a team of competent ministry leaders with expertise in a variety of arenas for ministry growth
· Ministerial Development utilizing tools of communication that are available to you
· Opportunities are presented throughout the year for spiritual development through conferences and workshops or blogs
· Leadership that will challenge you to become all that God has ordained for you
4) Fellowship
· Opportunities for camaraderie – just to know you are not alone
· Being a part of a Fellowship Family- connections
· Networking with like minded ministers who share your heart and vision
· Being connected without being controlled
· Foster unity in the Kingdom of God
· Holy Convocation
· Leadership Summit through conference calls and personally when opportunities present themselves
· Enlightening communication relative to development of your ministry
· International contacts throughout all of Africa, Europe, West Indies, Asia, North and South America
5) Spiritual Covering
· Autonomy with connectedness
· Validation and accountability of your respective ministry in the eyes of God and man
· Assurance in knowing someone is always interceding on your behalf
· Others will support you while you are watching for the spiritual protection of your congregation
· One who will speak a word of transformation into your life
· Ordain persons to the offices of Bishops, Pastors, Evangelists and other Ministers to preach the Gospel.
6) Other Provisions
· Our Ministerial Council are leaders in ministry who will be appointed by the Presiding Bishop in consultation with his adjutant and senior officers
· BLIF is not a fellowship of churches; it is a fellowship of ministers.
· A Registration fee is due with application for credentials, and an annual assessment is submitted annually through Paypal on our website.